vol.8 Scorpionfish fishing
vol.8 Scorpionfish fishing
Even beginners can easily make the debut in scorpionfish fishing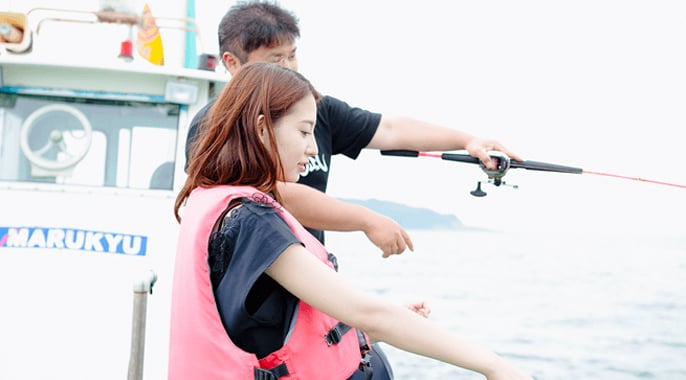 Life's first fishing experience
Hello, this is Nana Shimoda! This time, I made my life's first fishing experience on ship Goromaru at Kamoiomuroko Port in Yokosuka. Wearing a life jacket and holding my tools, we embarked the No.12 Goromaru with a capacity of 14 ~ 15 people and instantly headed to the point where scorpionfish lives. My tools include the rod, fishing tackle and bait, as well as the large good-luck badge praying for a good catch. By the way, the bait is delicious fillet instead of worms. After mounting the fishing tackles onto the rod and baited the hook, the preparation is OK when a weight is equipped on the tip finally!
Respond soon after it started!
When we arrived the point, I dropped the string into the sea and waited for the weight to sink to the bottom. The string naturally stopped when the weight knocked the bottom. Then I adjusted the fishing line to make it taut. One tip for waiting for the fish is to gently lift the line a little and drop it after waiting for 5 ~7 seconds without motion. This motion is repeated to make the bait looks alive to lure the scorpionfish to come close. After 30 seconds since I started, the rod became restless suddenly! It was jumpy and moving! The line was rolled up and I was still surprised, a scorpionfish was already caught!
The true charm of fishing is the process from catching a fish to eating it
It was a surprise since I thought I would be much more difficult to catch. However, the only hard work came after fishing. It was my first time to touch a living fish; furthermore, I had to be careful since the back of scorpionfish was poisonous. It was a hard time to remove the hood while propping open the mouth of fish. The fishing went smoothly and steadily after that, and I caught a total of 5 fish within about one hour. This is quite good debut for a beginner, right? Since we were allowed to bring the fish we caught home, I asked my mother to stew these scorpionfish. The fish I caught myself was so delicious!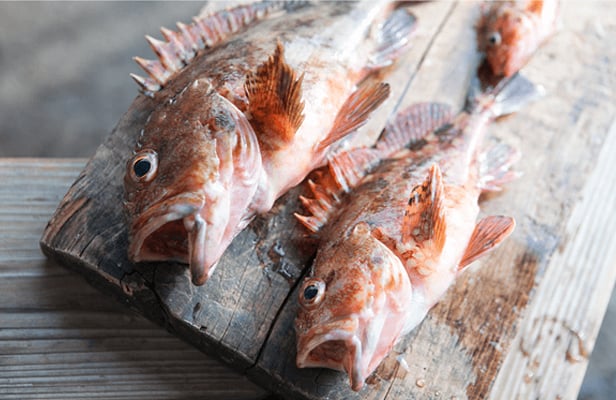 Yokoshika

Scorpionfish fishing Goro