vol.4 Yacht Cruise
Anticipating the excitement of 2020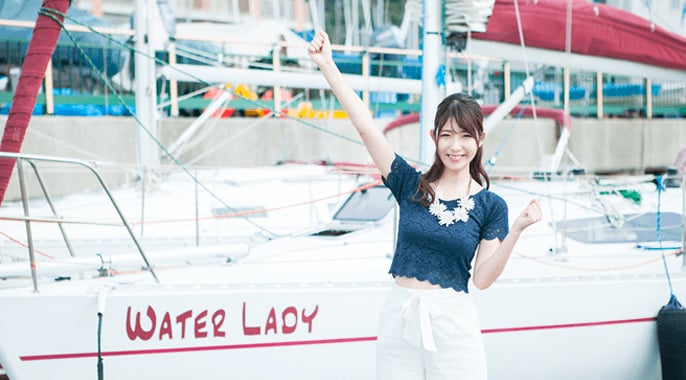 First boarding of yacht with beating heart
Hello, this is Remi Odawara. I was able to experience yacht cruise in Hayama's new port lately! I was worried about the shaking of yacht before my first-time experience, and got nervous before the riding. However, the inside of yacht was larger than what I thought from its appearance, and it put me at ease. After we were shown around the inside of the yacht which was quite spacious for 6 adults, we departed toward the sea of Shonan with Mr. Kishina, captain of this yacht.
Surprising silence of the sea
We traveled with the engine until the yacht left the harbor, but it was turned off after we proceeded to a certain distance, and the yacht began to travel only with the power of natural wind. Sound of the engine as well as other noises disappeared on the ship, and we were wrapped in pleasant silence as well as the warmth of sun and comfortable wind. There was not much wind that day, and I was able to enjoy a relaxed flow of time. The ship seemed to stay still due to the deep tranquility, but it was actually moving at a speed of a bicycle according to Mr. Kishina. Speed was gathered when wind became stronger and the sail was raised, and I was immersed in a sense of exhilaration and comfortably that cannot be experienced in daily life.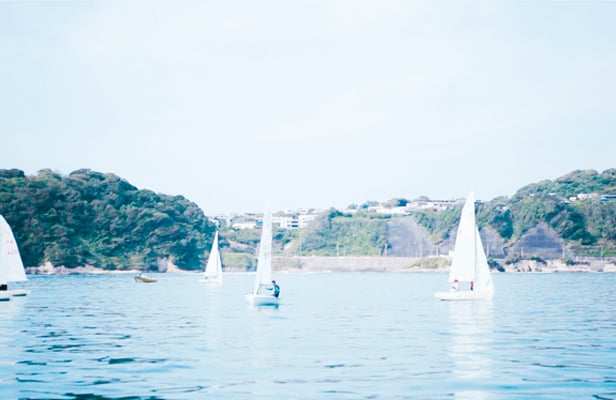 Increasingly looking forward to 2020!
Since the sailing competition of 2020 Tokyo Olympic Games and Paralympic Games will be held in the sea of Shonan, I'm very looking forward to that as a local resident. Since now I was able to get on a yacht for the first time and slightly experience the world of yacht which was unknown to me, I became increasingly looking forward to the tournament. Since it only takes more than an hour from Tokyo, lots of people will visit the sea of Shonan to watch the sailing competition, I would be so happy if they can enjoy the charm of Shonan and pleasure of sailing competition. For sure, I will also watch the live sailing competition during 2020 Tokyo Olympics!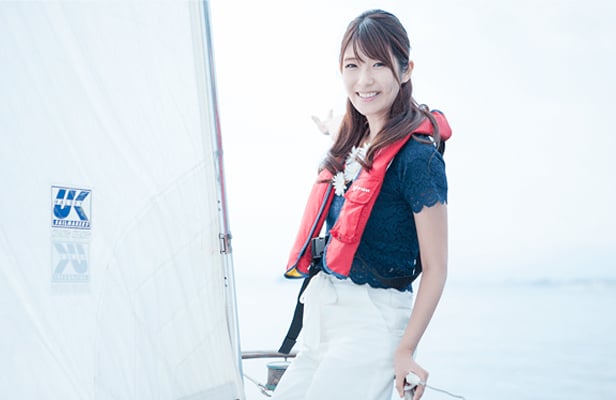 Hayama

Hayama New Harbor
| | |
| --- | --- |
| Address | Kanagawa Prefecture,Miura District,Hayamamachicho |