A lively morning market is held along the seashore of Kanagawa, featuring fresh seafood, locally grown vegetables, bread, sweets, and unique dishes that offer a wonderful twist on seafood.
In this issue, we will report from inside the bustling morning markets of the SHONAN area.
SHONAN Gourmet
- Fruits of the Sea -
Report from the Morning Markets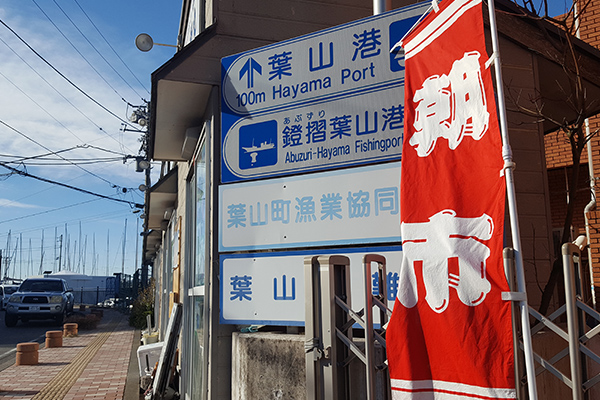 This time, we will introduce "Hayama Market's Sunday Morning Market."
Hayama's Sunday Morning Market is held every Sunday from 8:00 a.m. in front of the Hayama Fisheries Cooperative Association near Hayama Marina.
About ten stores, including popular local restaurants and open stalls, offer unique menus, especially for the morning market!
Many people associate morning markets with shopping, but Hayama offers a slightly different way to enjoy the market.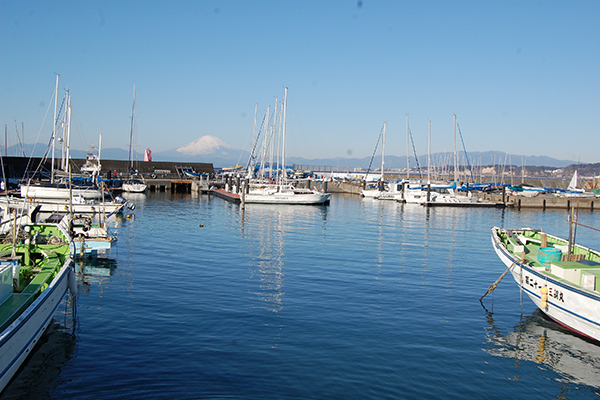 One of the features of Hayama's Sunday Morning Market is its menu of dishes that can be enjoyed immediately. Tables are even set up along the oceanfront, and you can enjoy freshly baked pizza, soup, soba noodles, and much much more!
On a fine day, you can even enjoy an exhilarating view of the ocean and Mt. Fuji. Why not wake up a little earlier than usual and enjoy a different kind of breakfast?
The menu features a wide variety of fresh fish and seafood from Hayama and ingredients from Kanagawa.
In particular, fresh seafood includes sea bream, yellowfin tuna, squid, turban shells, sea cucumbers, devil weed, and hijiki seaweed, as well as a wide selection of dried horse mackerel, saikyo pickles, miso pickles, and more.
Popular local restaurants also open stores, and the bakery menu offers a wide variety of bread, quiche, and paella.
Other items on the menu include coffee beans usually sold by an atmospheric traditionally designed cafe in Hayama, pizza topped with whitebait and turban shells, and other original Hayama-inspired items.
Some of the food is sold only at the Sunday morning market, and if you're not quick enough, they might sell out!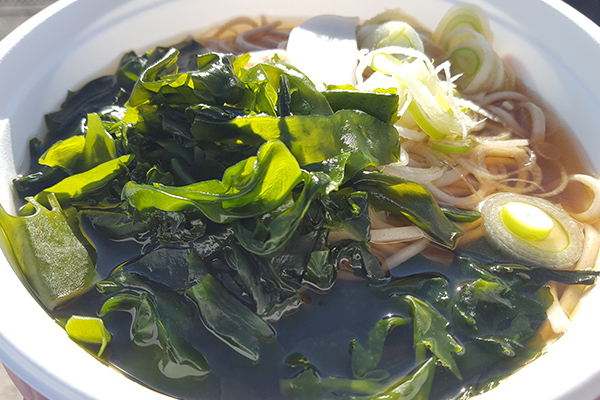 For those who want to enjoy a fulfilling breakfast, Hayama's turban shell and wakame seaweed bowl, whitebait and salmon roe bowl, wakame soba noodles, gyoza dumplings, curry, and other dishes that offer a satisfying volume are also available.
For souvenirs, HAYAMA RUSK, Hayama Roll (roll cake), cheesecake, custard pudding, and tart are some of our recommendations.
Other fresh local fruits and vegetables are also available, such as cabbage from Hayama and broccoli from Miura.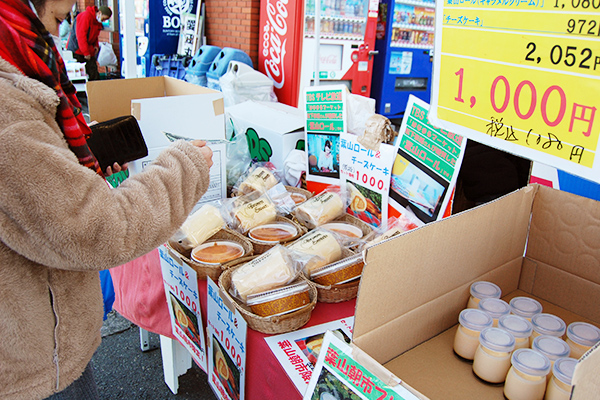 The Hayama Sunday Morning Market is run by locals who are happy to answer all your questions! The food might be what pulled you in, but the interaction with the kind and heartwarming locals will keep you coming back again and again.
A morning market is great fun for adults and children alike, making it a perfect family outing!
If you have never visited the market, this is the time to give it a go!
*Menus and products offered vary seasonally.
Introduction of "morning markets" in the SHONAN area