The theme for this month has been in high demand, "moving to SHONAN!" Through interviews with people who have actually moved to SHONAN, we will take a look at the lifestyle and appeal of SHONAN, as well as some advice for those who are considering moving here.
We interviewed Mr. Kaku Hiroshi (pseudonym), who moved to SHONAN Yugawara with his wife from Tokyo.


What made you decide to move to SHONAN?
Mr. Kaku

We had always dreamed of living in an ocean-view environment where we could look out at the ocean, and after we made the big decision to move, Yugawara came up as a strong candidate.
What made you decide to move to SHONAN?
Mr. Kaku

Yugawara is close to the ocean, mountains, and rivers. And most importantly, you can enjoy hot springs!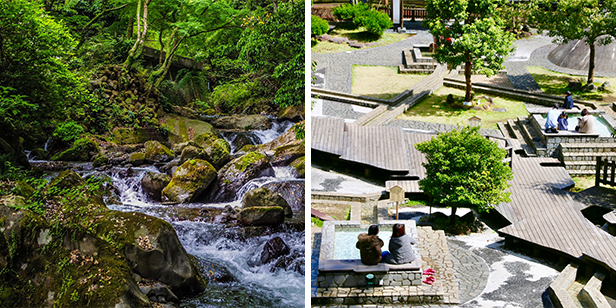 How is life and work in SHONAN?
Mr. Kaku

Fortunately, the apartment building where we live now has a hot spring, so I go to the hot spring and take a walk in the morning as soon as I wake up. In the summer, you can go to the beach for a swim, take a bath in the hot spring, and then start work. It's the best way to start the day.
As for my work situation, I go to the office in Tokyo about one or two days a week. The rest of the time, I work remotely from home.
The commute takes about two hours each way, but I can clearly switch on and off between work and private life. On the other hand, the long commute gives me a fresh feeling, and when I arrive in Tokyo, I feel ready to work.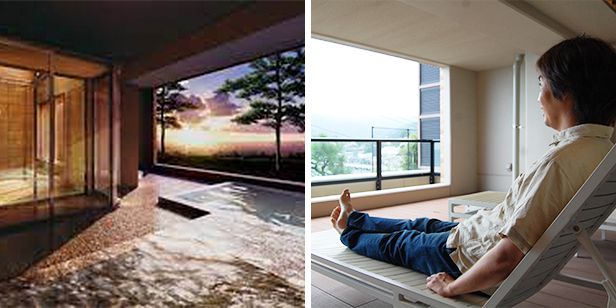 What is the appeal of SHONAN Life?
Mr. Kaku

We have oceans, mountains, and rivers, so you can clearly feel the four seasons. Since we are near the ocean, we can go for a swim right away in the summer and enjoy the fireworks festivals from the best location!
There is a wide variety of food in the area, especially fish, which is delicious, inexpensive, and more plentiful than in Tokyo.
In the surrounding area, if you go to Oku-Yugawara, there are many attractive outdoor spots where you can bathe, gaze at large waterfalls, and relax by beautiful rivers. It is also close to Hakone, and on weekends my wife and I enjoy driving to Lake Ashi. There are many ways to have a good time in this area!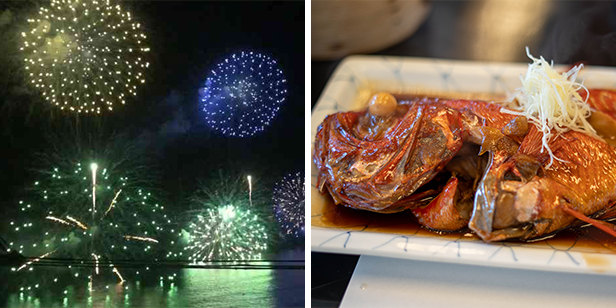 Describe your connections with the local community?
Mr. Kaku

Slowly but surely, we have started to establish a network. Recently, I was asked by a mandarin orchard owner to help out on his farm on weekends. I hope to use this as a chance to connect with various people in the future and contribute to the community in some way.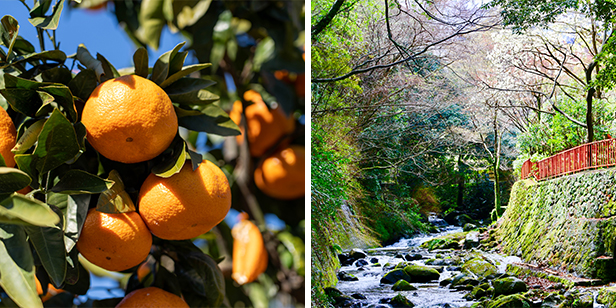 What advice would you give to people who are thinking of moving to Japan?
Mr. Kaku

Personally, I have a hard time imagining living in Tokyo anymore.
With that said, there are both advantages and disadvantages to moving to a new city. I think it is important to take your time and really think about whether you should move and whether the environment is suitable for you, rather than just moving right away. When we moved here, my wife and I looked around the area for about a year before choosing a place to settle. Not everything about moving to a new place is easy and fun, so I think it's a good idea to take some time and consider it carefully.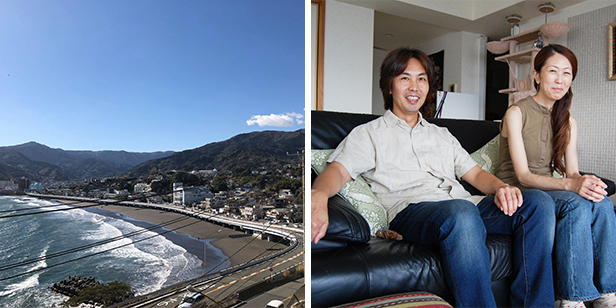 The various areas of SHONAN
https://feelshonan.jp/en/others/about/
SHONAN workation and remote work facilities
https://feelshonan.jp/en/feature/feature40/
Sightseeing information for Oku-Yugawara
https://www.yugawara.or.jp/sightseeing/?area[]=A30
Vol.42

SHONAN Lifestyle Newcomer Interview Ocean, mountains, and the river! Yugawara, where nature is ever present.