Vol.38 ~"Omotenashi" at the "Tokyo 2020 Sailing Competition" in Enoshima~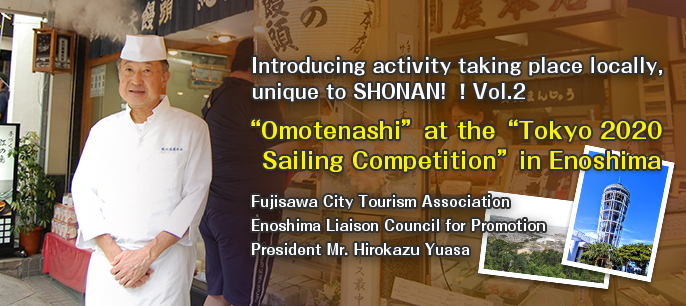 This time, we inquired Mr. Hirokazu Yuasa, the 9 th owner of "Kinokuniya Headquarters" established in the first year of Kansei, president of Enoshima Liaison Council for Promotion for 8 years, and president of Fujisawa City Tourism Association, making him a prominent figure of SHONAN.
What is SHONAN to you?
Mr. Yuasa

I was born and raised in Enoshima and have had an attachment to the land around me from long ago. Hence, regarding the various activities that take place locally, I always have the want to do my best if it is for Enoshima. I happen to operate a business in Enoshima, so I have been asked to take on many roles and have served from around 20 to 30 years ago.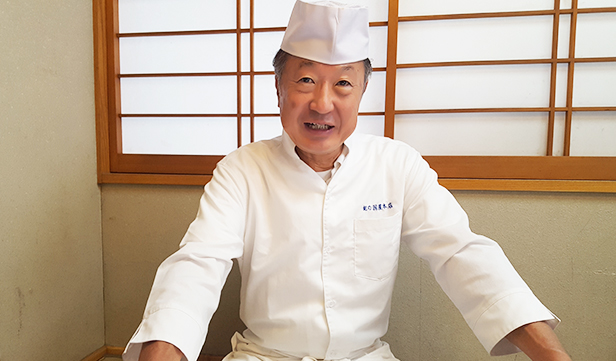 What was the "start" to you engaging in a range of activities that occur locally?
Mr. Yuasa

Local friends asked me to join the fire brigade and I served for 26 years. After moving to the headquarters of the fire brigade for a year, the Enoshima Liaison Council for Promotion asked me if I could be president.
Given that I had a job as well, it became harder to do both. Thus, I decided to graduate the fire brigade, which led me to do more within the island of Enoshima.
I inaugurated as the director of Fujisawa City Tourism Association 10 years ago and served as director for 6 years and vice president for 4 years. Then, in June 2020 I was requested to serve as chairman. With the coronavirus, the tourism industry has been going through a tough time and it made me wonder if I could do it. However, I felt that it was a divine message from the Enoshima Shrine and decided to accept the offer.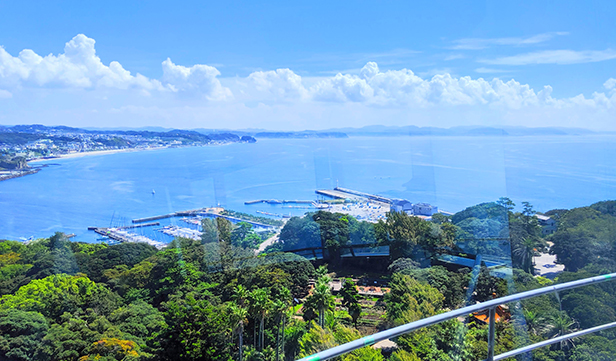 What are the activities done by the Enoshima Liaison Council for Promotion?
Mr. Yuasa

I am involved in the island's self-governance and tourism. Having said that, I have been assisting the Sailing World Cup Series which began in Enoshima 3 years prior to the Tokyo Olympics in 2018. Given that a lot of the sailors are from outside of Japan, a welcome festival was planned and executed to provide an "Omotenashi" as a sign of welcome. Dances, "Enoshima Yacht Ondo" and "Gorin Ondo", were performed with the help of many individuals of Enoshima, especially women. Sailors also joined the dance circle and danced together. In addition, sailors took part in transferring the mikoshi across the sea and it became very lively.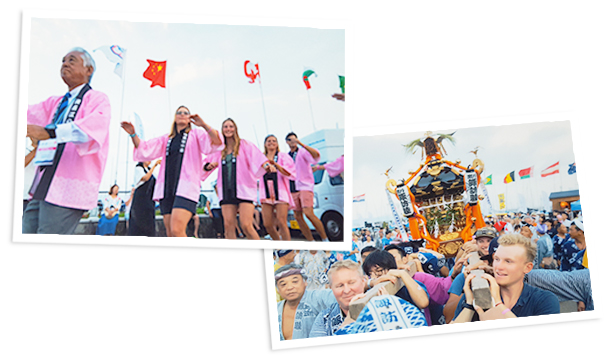 What are the activities being done by the Fujisawa City Tourism Association?
Mr. Yuasa

As the Fujisawa Tourism Association, it is essential to start working towards the recovery and development of tourism immediately.
As of now, we plan to aim at a "decentralized tourism".
A good example is the annual event of "Enoshima Treasure". It is a very popular game in which children and their parents go treasure hunting and walk around all day. Although it takes place only in the spring every year, we would like to execute it from the end of August this year (2020). With the difficulty of events taking place this year, we hope to render an event new to Enoshima in association with history next year (2021). Please look forward to it.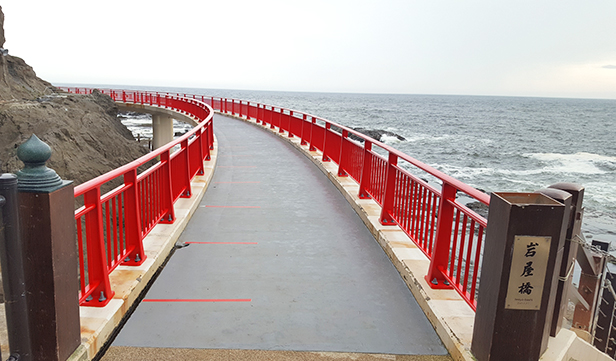 What are your thoughts for the future of Fujisawa and Enoshima?
Mr. Yuasa

Especially in April and May (of 2020), about 70 of those responsible for tourism based in Enoshima were closed and refrained from operating.
Despite the current climate, people of Enoshima are surprisingly resilient to crises and have the desire to welcome customers. Many shops are now open and despite the handful of customers, the people of Enoshima are doing their best to be cater to the needs of customers by centering around the notion of "omotenashi".

Enoshima has the sun and salty ocean to begin with and is a perfect tourist destination complete with circumstances that do not lead to closeness of space and contact. I'd like many people to take the chance to visit as this is a great place.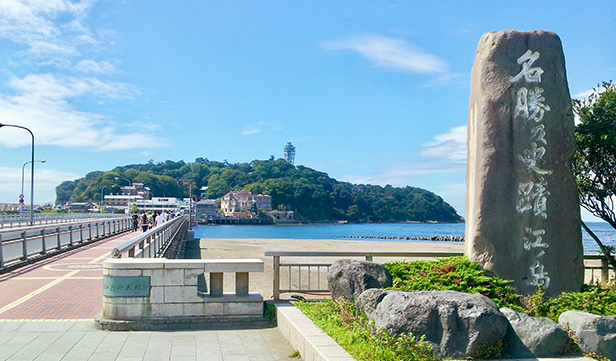 For more information regarding "Tokyo 2020 Olympic・Sailing・Enoshima"
https://feelshonan.jp/en/feature/feature34/
Vol.2

~ "Omotenashi" at the "Tokyo 2020 Sailing Competition" in Enoshima~