At this special topic, we got a column article themed ''How to spend summer in Kamakura'' written by ''Romy'' who is a blogger living Shonan. We will introduce how to spend time at beach and café in Zaimokuza.
Please enjoy the way to spend in Shonan with the local line different from sightseeing spots and the picture taken by ''Romy''♪
PROFILE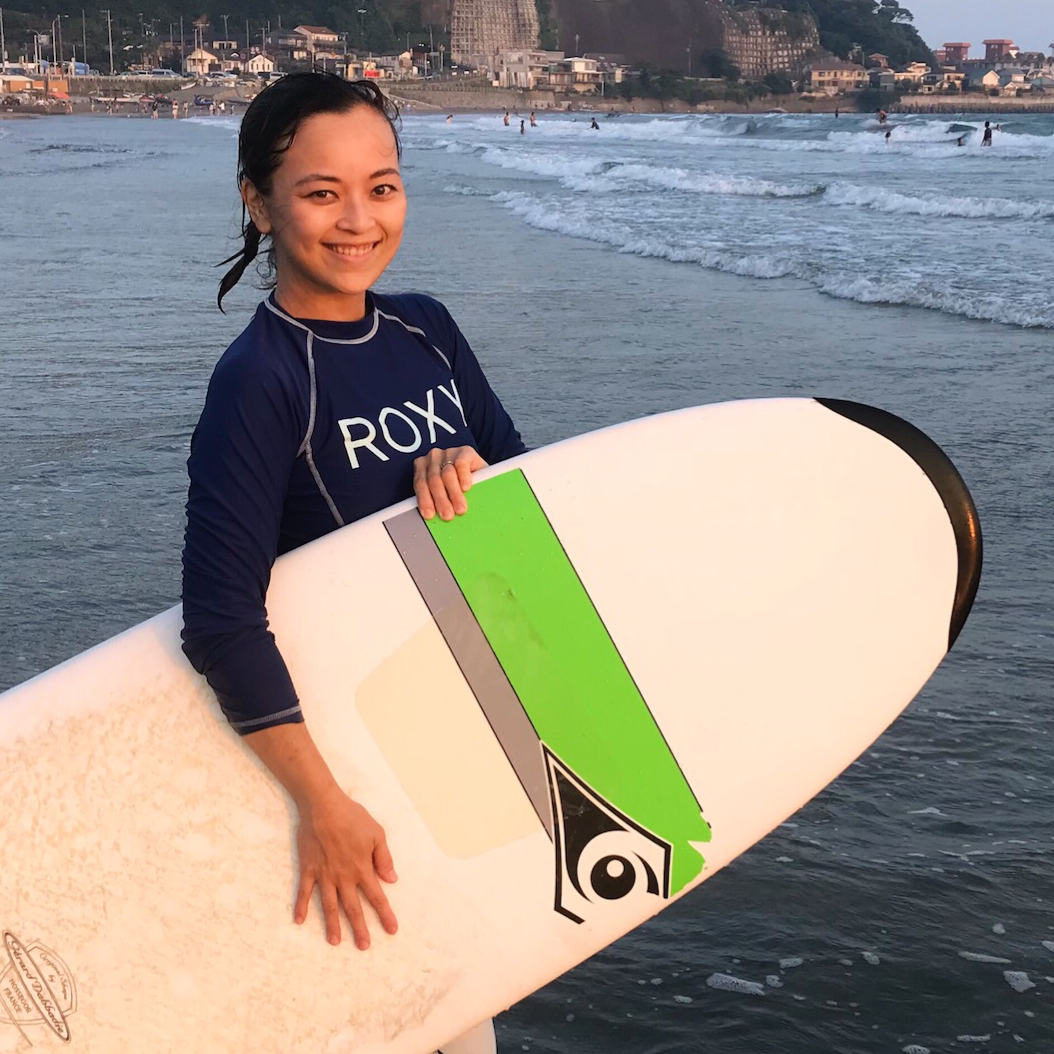 Romy
He is attracted by a rich enviroment surrounded by the sea and mountains and the peaceful time in Kamakura, that's why he move to Kamakura from Yokohama with his family in summer of 2016.
(Actually he had commute high school in Kamakura!)
Since then, he posts about living in Shonan, Kamakura・gourmet・outing information・domestic and overseas travel journals. He likes journey, cafe, dancing, surfing and sunset at beach.

■Blog:「ENJOY YOUR LIFE!」
romyhiromi.com
■Instagram:
instagram.com/romyhiromi/
The way to spend time at beach.
Introduction of cafe in Zaimokuza
The way to spend time at beach.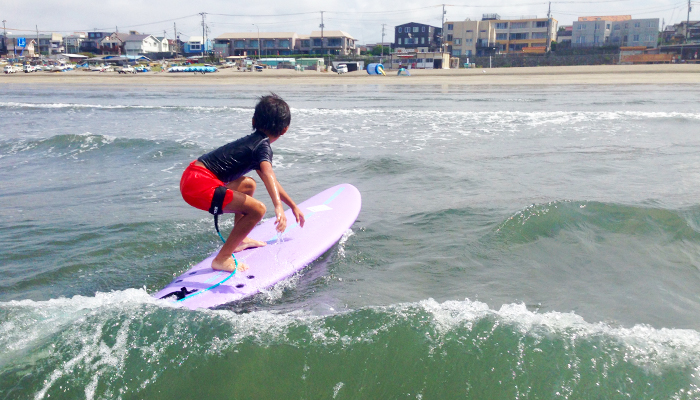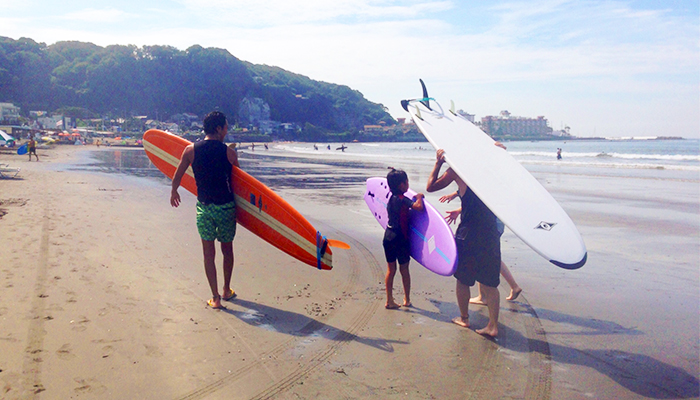 Surfing with family in early morning.
The sea of Kamakura(Zaiamokuza, Yuigahama, Koshigoe) is openning as swimming area between 9 am~5 pm from 1,Jul to 31,Aug every year. So surfing is prohibited at this time. (The body board without fins is allowed.)

Everyone plays surfing, so the morning or late afternoon is time to surf.

There are few visitors in the morning and the sea is shinning and feeling nice! We enjoy with neighbor friends sometimes on the day-off.

Some people go to work after enjoying surfing or SUP in the early morning! This is their life style who lives by the sea.

● Click here for the information of the swimming area in Kamakurashi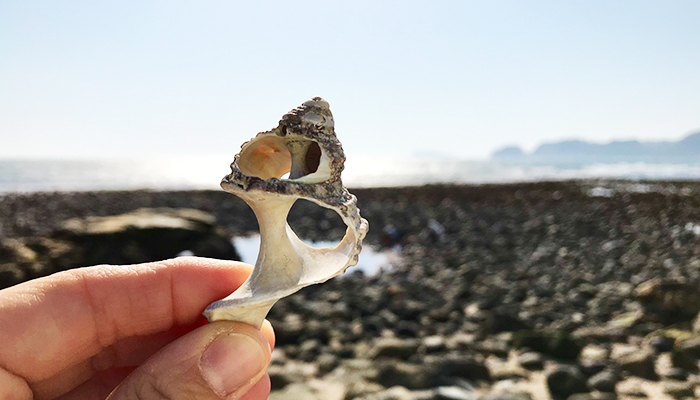 Playing on the seashores in Wakae island on afternoon
Do you know the spot called "Wakae island" that crosses Kamakura City and Zushi City. This is the oldest existing harbor construction site in the country, the cobblestone which made up the wharf at that time remains.

At low tide, the people visit a lot and enjoy playing on the seashores and beachcombing (picking things on the beach). You could see oddly shaped shells, seaweeds, hermit crabs and crabs and also red and black or orange starfish!

At the time of the high tide, the cobblestone spreads on one side and the sea becomes a completely different figure from the usual. Please visit with easy walking shoes and clothes!

● click here about Wakae island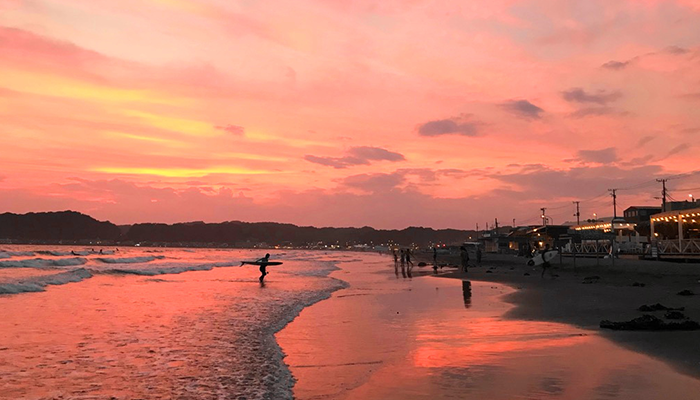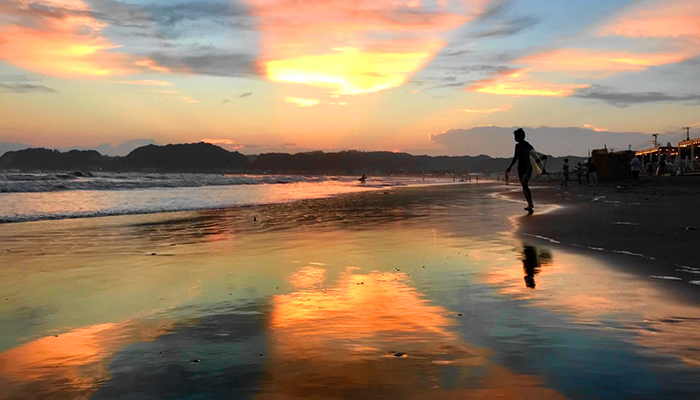 Walking along the beach while watching sunset in the early evening.
When the waves are good, I often enter the sea from the evening, but sometimes I just watch the sunsets while taking a walk.

Since I moved to Kamakura, I bought a mirrorless camera and since then, taking a picture of sunset becomes my hobby!

Sea and sky showing a totally different look on that day. I can not help feeling the greatness and beauty of nature! It is a moment when I feel "I'm really good at moving near the sea."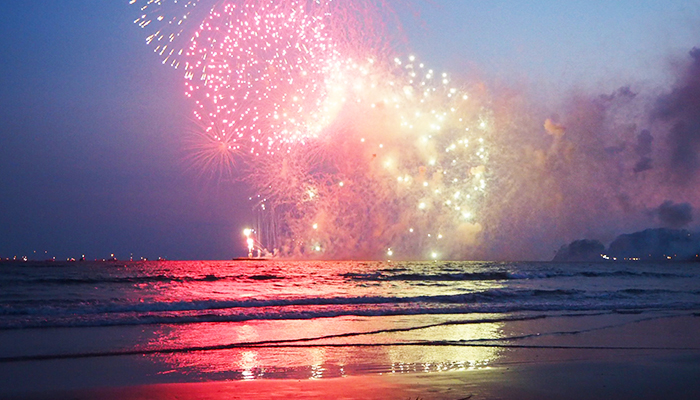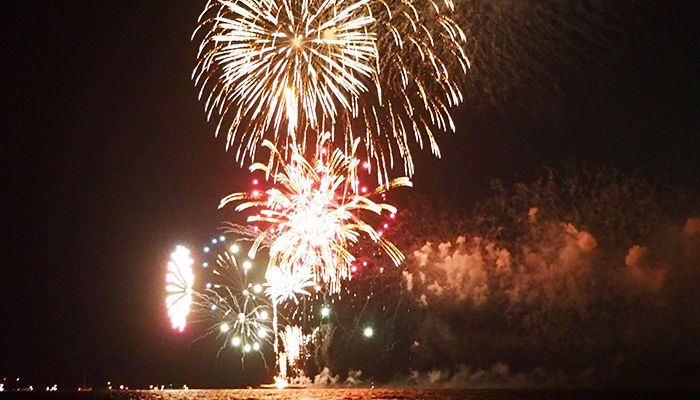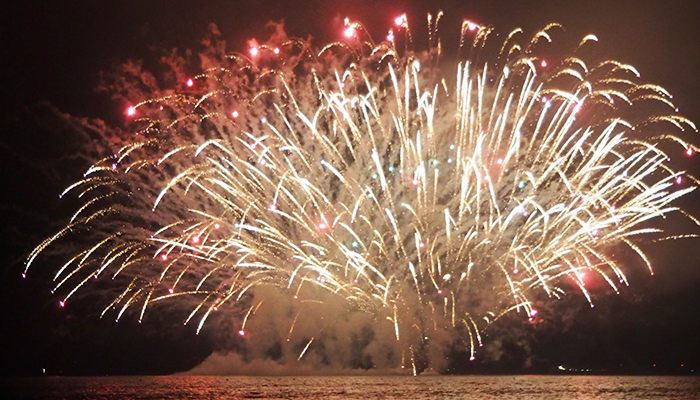 Kamakura fireworks festival in July
For families living near Kamakura as well as tourists, "Kamakura fireworks festival" is said to be the pleasure of the summer from a long time ago! It was held on July 24, 2018 which became a memorable 70th.

The place of launch is the Yuigahama coast. If you want avoid congestion, I recommend to shift the position to the left side of Zaimokuza coast or the hill slope area on the right. Zaimokuza coast where we go, you do not need to hold places, even if you drop by just before, there is enough space on the sandy beach!

The main feature of the Kamakura fireworks festival is the fireworks unfer the water that spread like fans. Looking from the sandy beach, there is nothing to block visibility and it is truly amazing!
Who missed this year,
please come next year!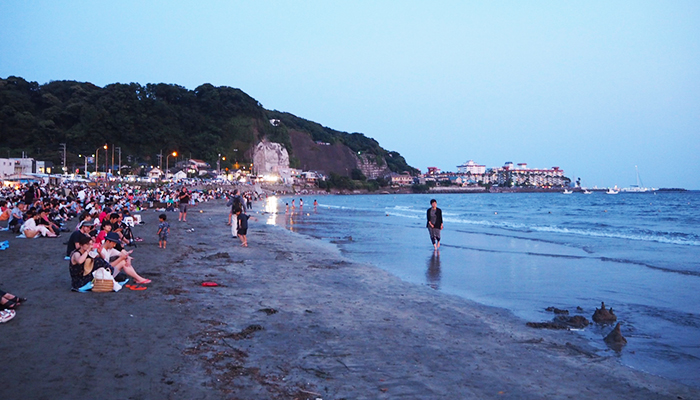 Finally…
Not only after the fireworks festival but also during the summer a lot of waste abandoned on the coast is a problem every year. Leisure seats,floating rings and barbecue stove is thrown away....

There is also a disaster that sea creatures accidentally swallow plastic garbage. After having a good time at the sea, please take garbage home!
Introduction of cafe in Zaimokuza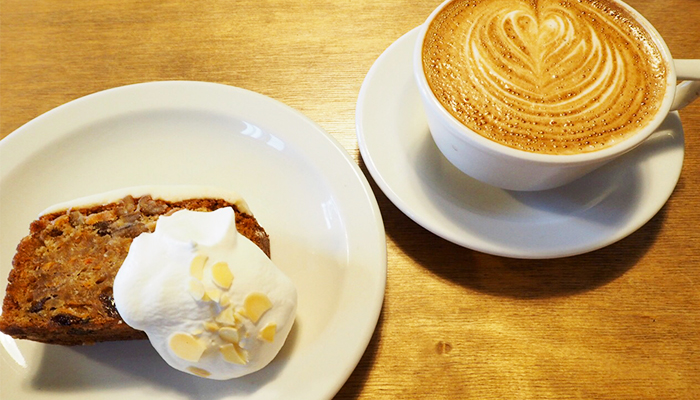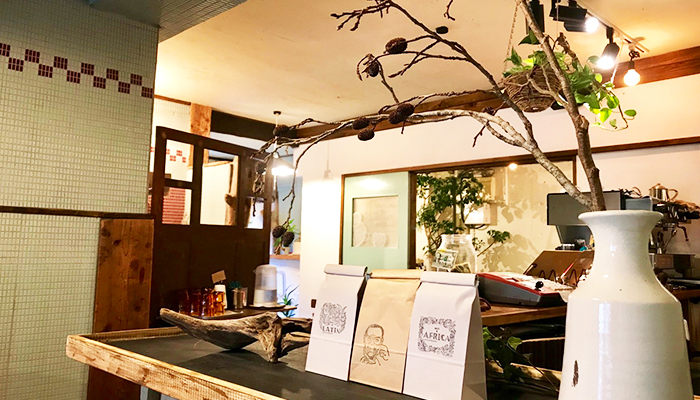 mill coffee & stand
It is a few minutes on foot to the Zaimokuza coast in Kamakura. "Mill coffee & stand" is a cafe located next to the greengrocer in the residential area, it is an indispensable presence for locals since opening in 2013!

There are plenty of plants are decorated and a warmth of wood is felt in a comfortable space with retro atmosphere. It's a perfect place to think about something, read books and take a rest. Coffee brewed with exclusive beans, sweets such as carrot cake, brownies, muffins and so on are all really delicious!

They also have sandwiches and hot dogs, so I recommend it for light lunches.

Of course drinks & foods can be take away. they also sell original blended coffee beans!
Why don't you look into
The local life of Kamakura in the calmly setting cafe?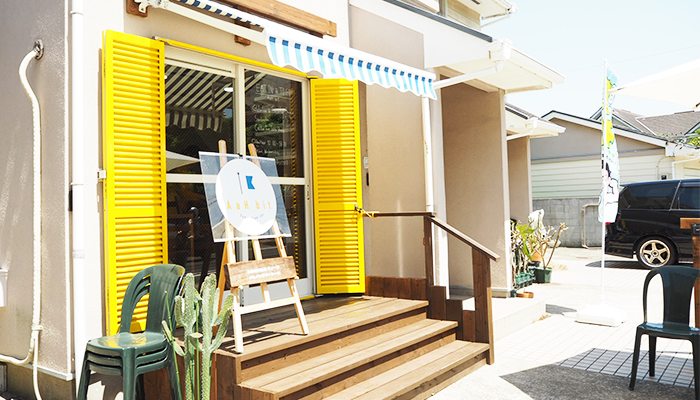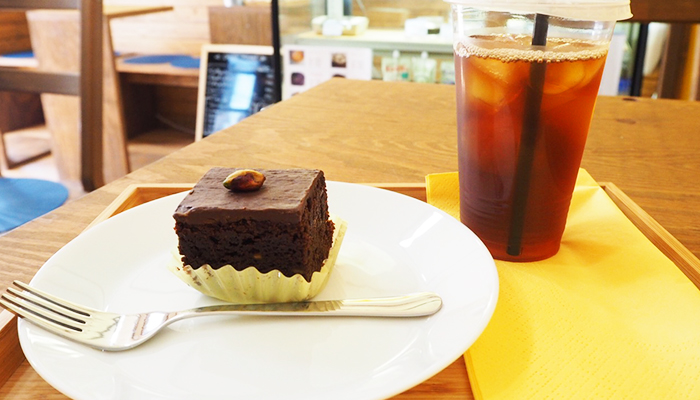 AaH bit
Also "AaH bit" is located in the residential area of Zaimokuza is a healthy sweet shop that does not use white sugar or flour at all. Even those who has allergic can eat safely, it is popular shop for moms living in the neighborhood!

They use natural sweetener 'Apple honey' instead of white sugar, rice flour and nut powder instead of wheat flour. Perhaps you think that "healthy sweets will not be enough"

No way! Every one is small, but it has plenty of satisfaction with the good taste.

There are plenty of sweets at all times, including cakes, chocolates, scones, cookies, and it will be hard to choose! you can eati at inside or also good for souvenirs.
If it is your first time to have sugar free and
gluten free sweets, but those who like
sweets should surely be captivated!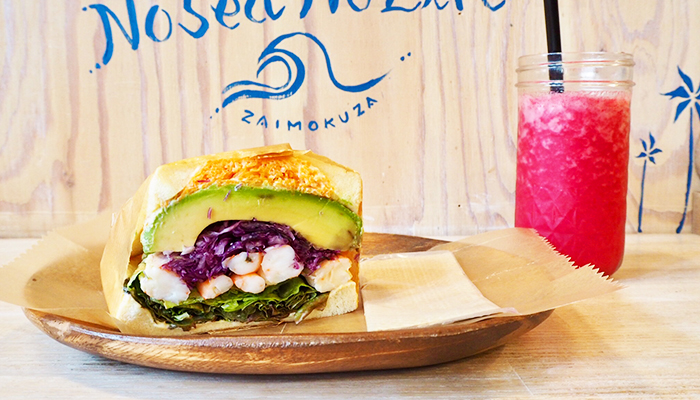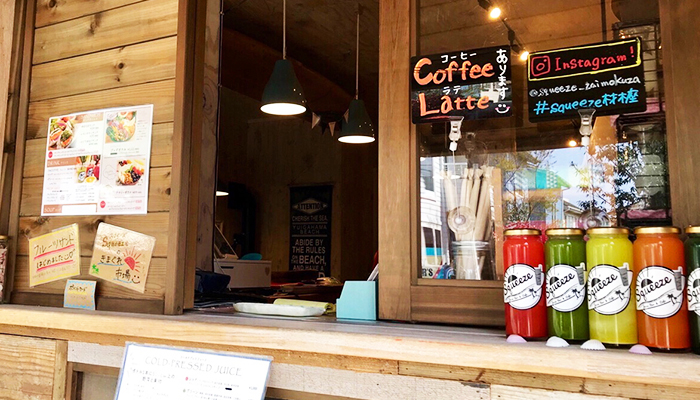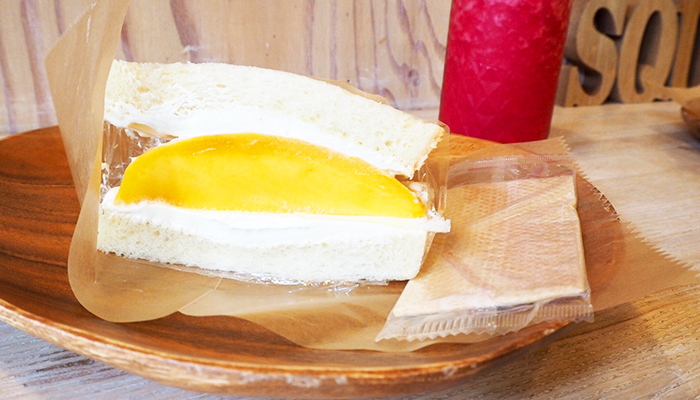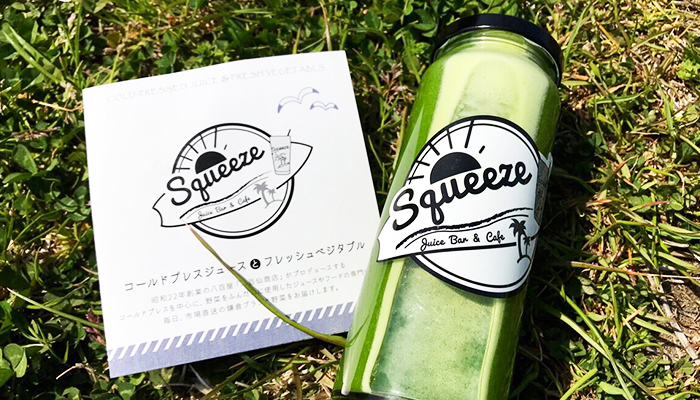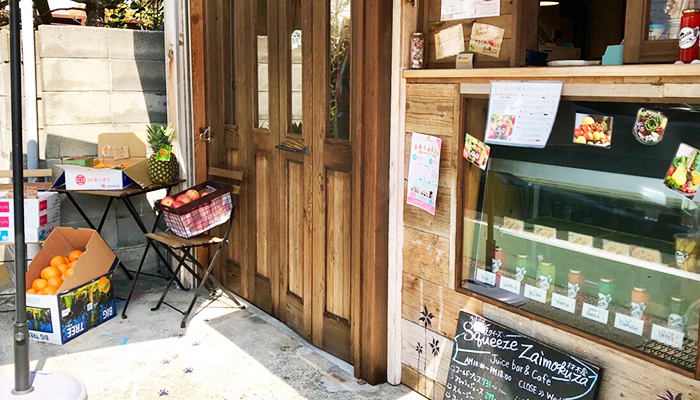 Squeeze Zaimokuza
A juice bar & cafe "Squeeze Zaimokuza" which is produced by the former greengrocery store. It is located nearby "AaH bit"which we introduced above.

The recommendation is a cold press juice that extracts plenty of vegetables and fruit nutrients.

Squeezing at the shop everyday, so it is very fresh! They have fruite juice which is easy to drink even the first person and the juice which made with only vegetables and it is good for detoxification, you can choose from seven types.

Besides that, there are also fresh juice, smoothies, sandwiches, buddha bowls (full of ingredients of rice bowl), and an acai bowl! Palm trees and waves are drawn on the wall inside the shop, you can feel the feeling of being on the beach side. And photogeneric no matter where you shoot! Of course it is possible to take away, but if you would like to take fancy photos, please use the in-store seats.
If you feel lack of vegetables or tired,
please try the cold pressed juice!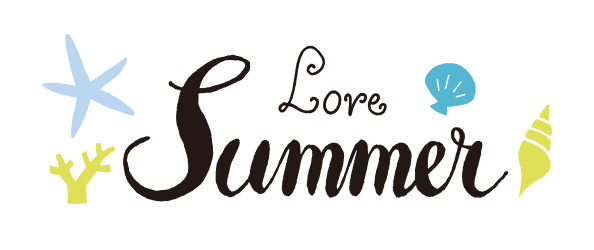 How was the topic of summer in Kamakura introduced by Romy?
Kamakura is busy place, especially around the station throughout the year, but Zaimokuza area seems to be a secret spot!
Why not try refreshing with the sea view and delicious sweets in a calm place slightly away from the hustle and bustle?