Cherry blossoms herald the coming of Spring!
We've selected some spots where you can enjoy cherry blossom viewing in SHONAN!
There are spots that hold Sakura Festivals and other events while the flowers are in full bloom, so be sure to check them out!
YOKOSUKA Area
Hashirimizu Water source
With around 120 cherry blossom trees on site, the area is known as the cherry blossom tunnel in Spring, reflecting the incredible way the flowers bloom. The contrast of the blue of Tokyo Bay and the pink of the cherry blossoms makes it a must see.
...more read
event information
Tsukayama Park
Located at an elevation of 133m, this park which is located on the top of a small mountain is famous as a place to view cherry blossoms. From the lookout, you can see the Boso Peninsula and over to Yokohama, and look down to see Yokosuka Harbor. It is a beautiful view selected as one of the 50 most stunning views of Kanagawa. The park is recommended as a place to take pictures of the cherry blossoms with the sea.
...more read
event information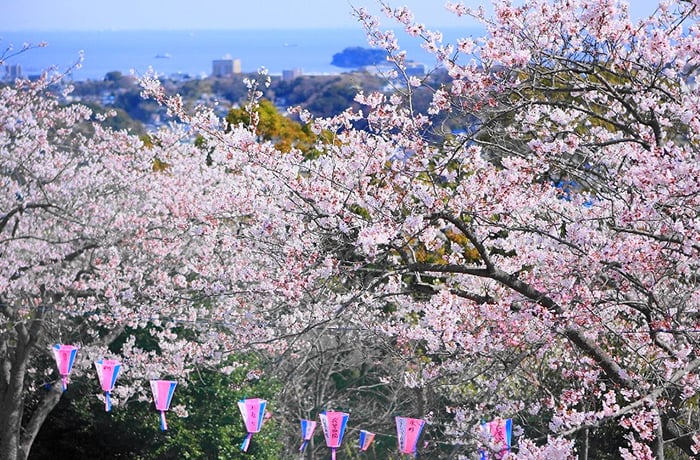 Kinugasayama Park
Boasting around 2000 cherry blossom trees, this place is one of the most famous cherry blossom viewing spots in the prefecture, and was selected as one of Japan's Top 100 Cherry Blossom Views. In Spring, many people come to the Kinugasa Sakura Festival. There is also a hiking course, so you can enjoy a stroll around one of the Miura Peninsula's best cherry blossom viewing spots.
...more read
event information
FUJISAWA・HIRATSUKA・NINOMIYA Area
ODAWARA Area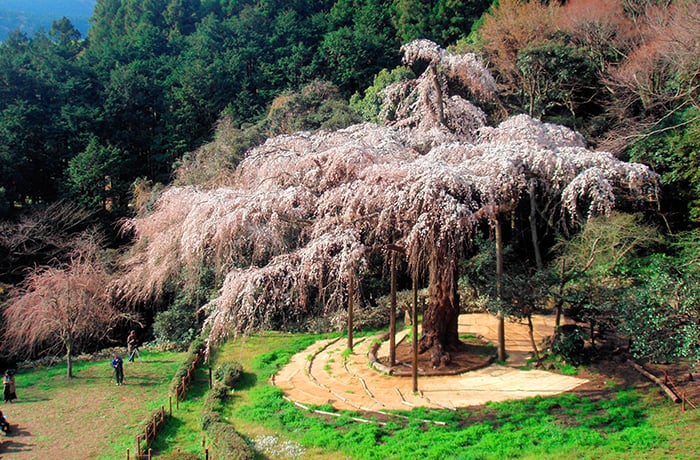 Choukouzansyoutaiji Temple
These famous "weeping" cherry blossoms are said to have been planted when Masanari Inaba, the lord of Odawara Castle built Bodaiji Temple and Shotaiji Temple over 340 years ago. They are some of Kanagawa Prefecture's most famous trees. When in bloom, the gorgeous flowers flow in the wind like waterfall, creating a stunning scene.
...more read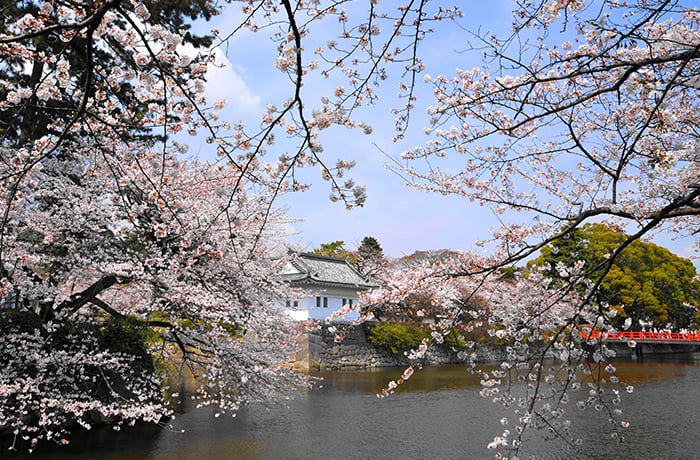 Odawara Castle Park
Selected as one of Japan's Top 100 Cherry Blossom Views, around 300 Yoshino cherry blossom trees create an expansive pink mist in front of Odawara Castle and the Castle Tower and moat. The beauty creates a stunning view. When the cherry blossoms are in bloom, paper lanterns are lit, creating a magical atmosphere to enjoy at night.
...more read